Carolyn Rohaly and Military Chic
Carolyn's parents told her when she grew up, she could be anything — as long as she was happy.
She's been an urban planner, fashion designer, international development worker, celebrity assistant (David Cronenberg, Rachel McAdams, George Stroumboulopoulos), talent manager, garage band rock 'n roller, publicist – and was even one of Canada's first fashion bloggers! She loves writing so much, she wrote a novel inspired by her experience volunteering at Toronto Fashion Week. After a chance meeting on a film set, Diana Ossana (writer and producer of Brokeback Mountain) became Military Chic's first champion, encouraging her to publish her manuscript. She lives in Toronto, loves dresses, glitter, detailed lists, clipboards, and knows the vital difference between Champagne and Prosecco.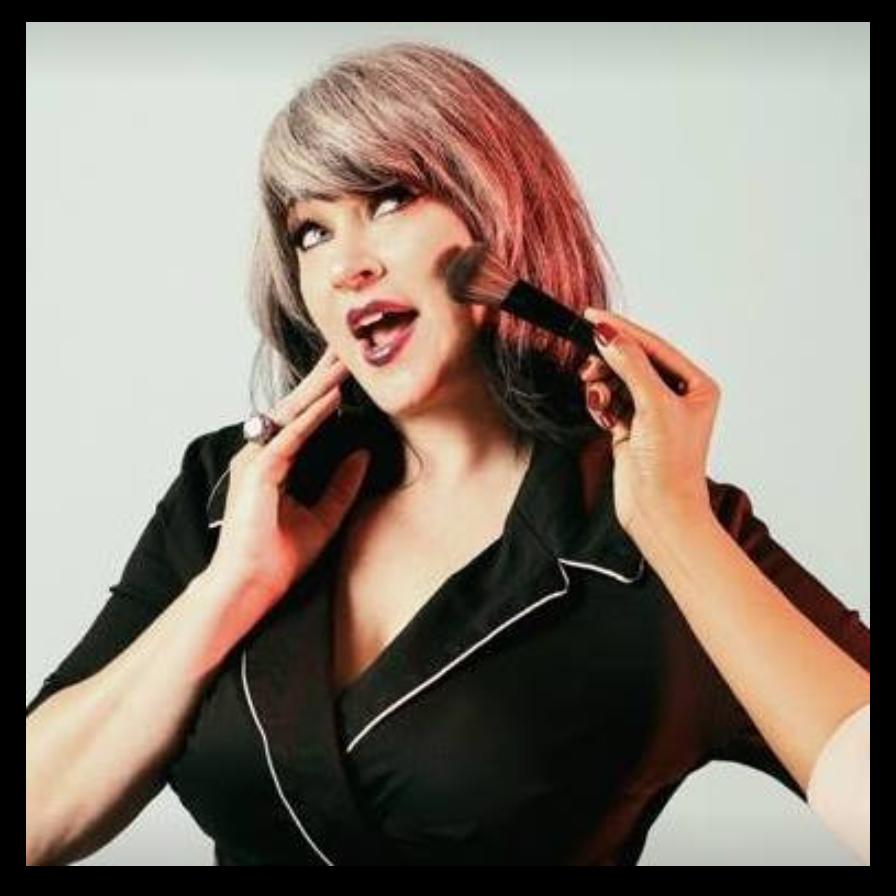 Photo: Manu + Pascal
About Military Chic: Attention: fashion designers, models, magazine editors, style bloggers, publicists and party planners. There's a spy backstage and she's telling all…
Gigi LaFaux is a fabulous gal following her fashion dreams as the new volunteer coordinator for Canada's premiere fashion event, Collections Week. Expecting haute couture, but getting HIGH DRAMA, she pulls back the curtain and discovers a frock-filled battlefield. The fashion industry is not just gorgeous clothes and beautiful models. More happens behind the scenes than you think.
When Veronikkah Hendricks – the event's drug addicted and slightly unstable director – and her self-absorbed assistant, Francie Scrimshank, show up at Collections Week, things get unpredictable.
Gigi and her volunteer team solve crisis after crisis for Veronikkah, until Gigi discovers a dark side behind the glittering facade of Canadian Collections Week. Veronikkah's secrets could destroy the Canadian fashion industry. Can Gigi save it?
As you read Military Chic get ready to see what happens when The Devil Wears Prada meets The Art of War. Producing a fashion show takes military precision… and sometimes it takes overthrowing a dictator.
After volunteering at Toronto Fashion Week for four seasons, the backstage rush and outrageous industry rumours stuck with Carolyn. She knew she had an irresistible backstage story and had to write Military Chic. Everyone asks if any of the characters are real, so she'll confess: Gigi LaFaux is basically her — or the punky, perfect problem-solver she wants to be. If Toronto fashion insiders see similarities to people they know, well… then they have stories to share too! Originally she wrote this as a fun gift for the friends who endured Fashion Week battle with Her. Then she met an Oscar-winning writer/producer who said it was perfect and it should be published. So here it is!  Military Chic is for everyone who  loves fashion and a great holiday read.