Responsible Trust for Models
Elizabeth Peyton Jones is passionate about changing people's perceptions. After two decades of working one-to-one with clients, lecturing, writing, consulting and broadcasting on food, health, cooking and lifestyle. Her two books, Cook Yourself Young and Eat Yourself Young, were translated into 7 languages and are still relevant today.
The next perception she wanted to change was the attitude towards models and modelling. Realizing that there was no protection, age limit or code of conduct and behaviour and the industry was allowing bad behaviour, sexual misconduct, eating disorders and debt bondage within the industry as well as fears of scamming, human and sex trafficking from the outside, she formed The Responsible Trust for Models.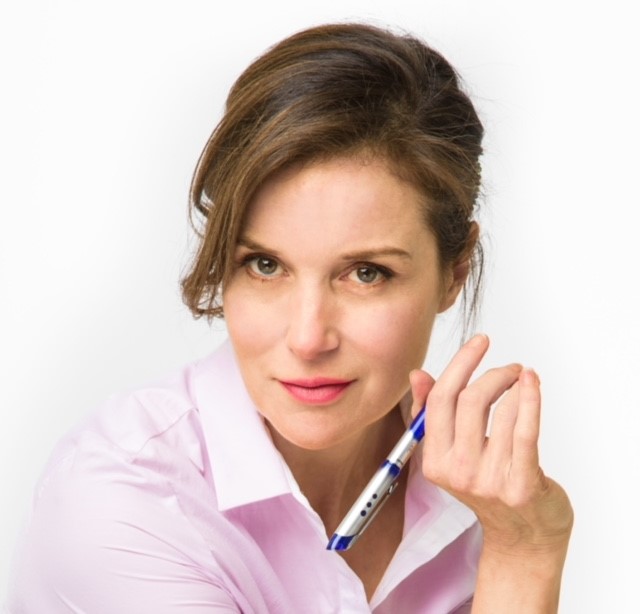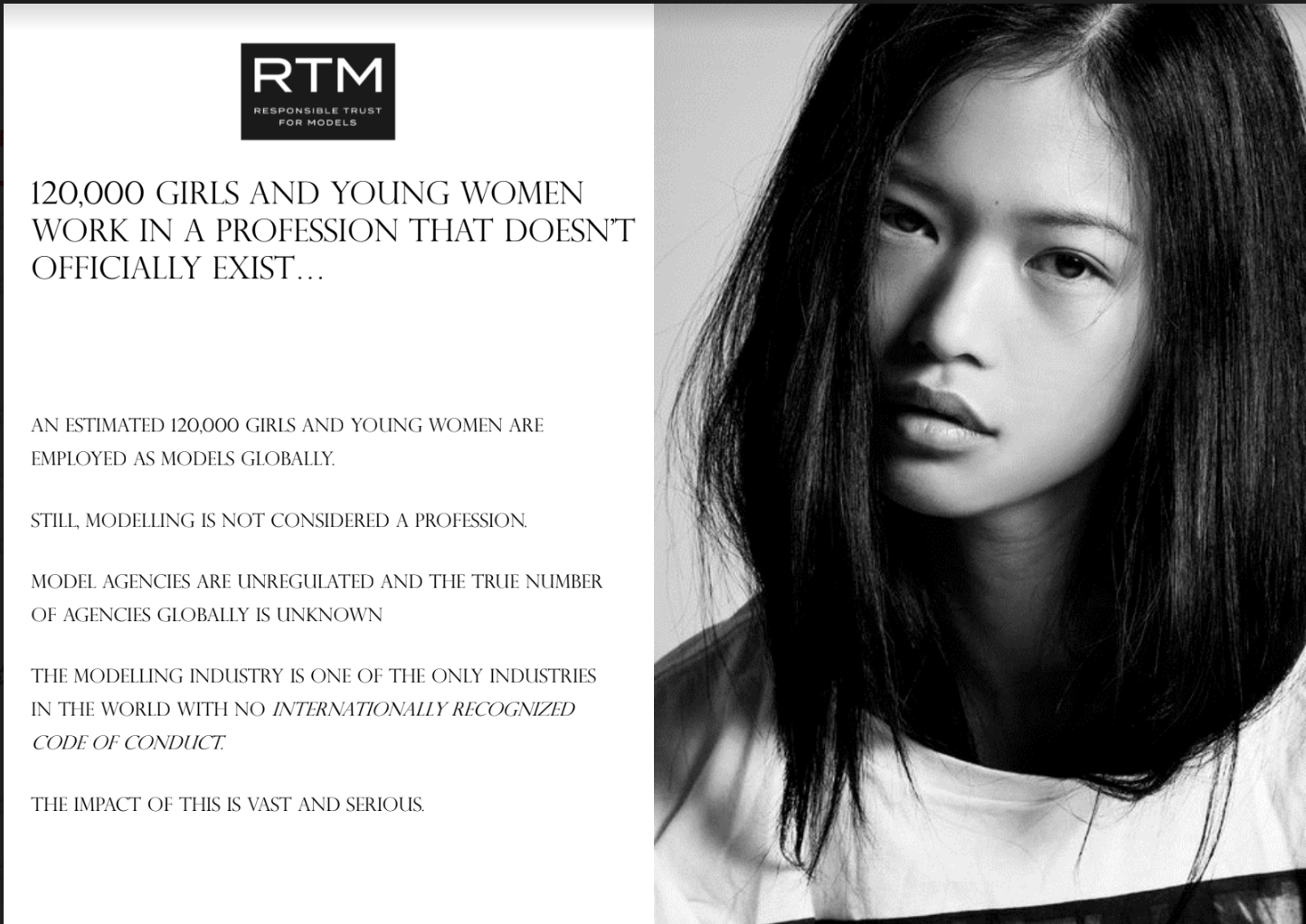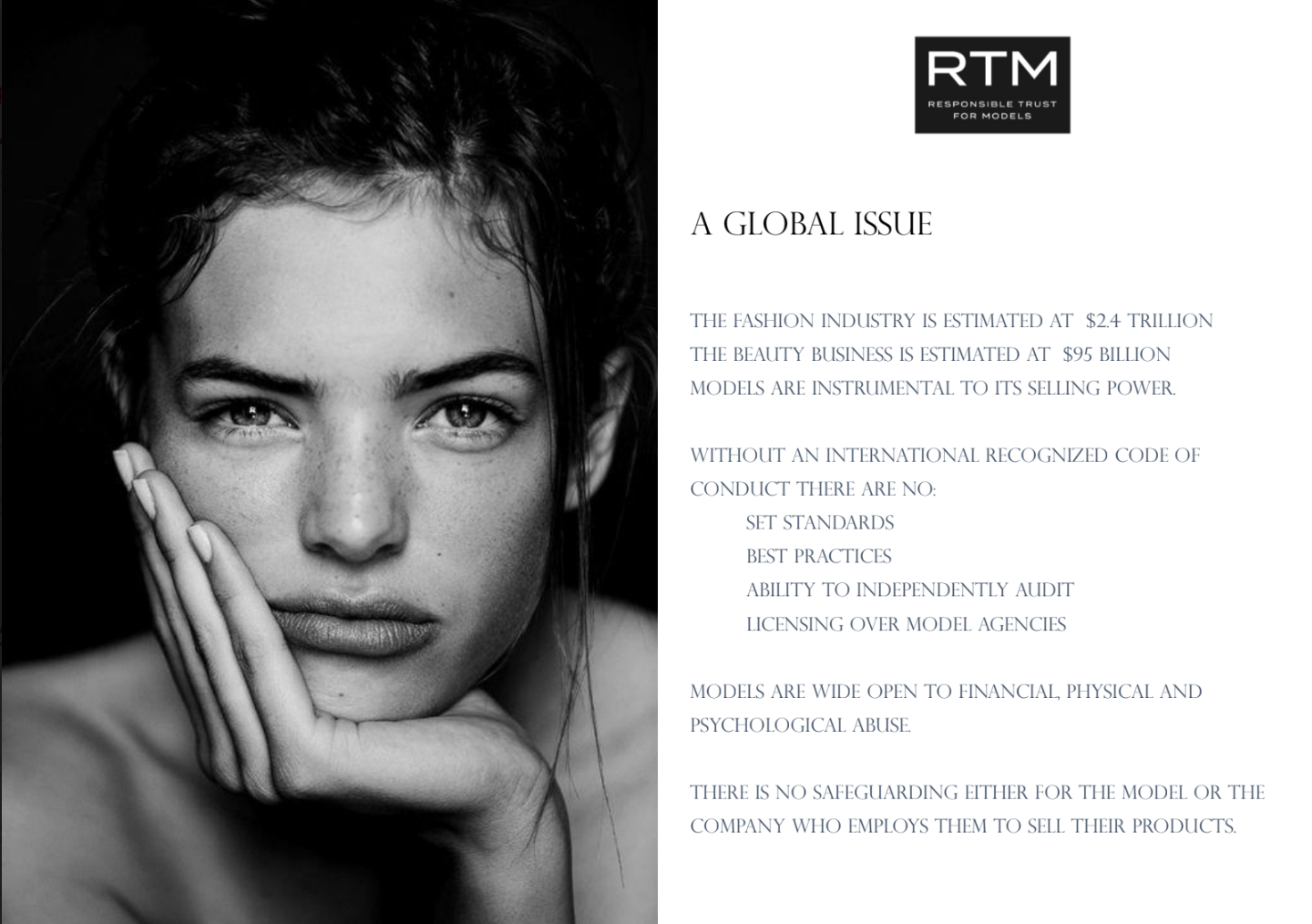 From of RTM presentation slides.