Carly Stojsic, former Market Editor at Worth Global Style Network and internationally sought after Trend Forecaster, shares insights into how items become the "it thing" for a season and what exactly is a "trend" anyway.
Carly is is known as being one of Canada's premiere Trend Curators and is a Trend Director for an array of clients with 15 years of experience in branding, design, research and presentation. A recognized talent in the lifestyle, fashion & retail industries: formerly the Market Editor and Sr. Trend Specialist for WGSN (the world's most elite online trend forecasting agency) for 6 years, she's worked across music, film, design, marketing and recently presented her latest trend forecast "The Builds and Collapses of Dimensions on the Trendscape" at MIT in Cambridge, Mass, which we are going to talk about a little later. She has  experience working with both luxury and mass market brands from Gucci, Miu Miu (Prada Group), HBC, Joe Fresh, P&G, Starbucks and Holt Renfrew to name a few.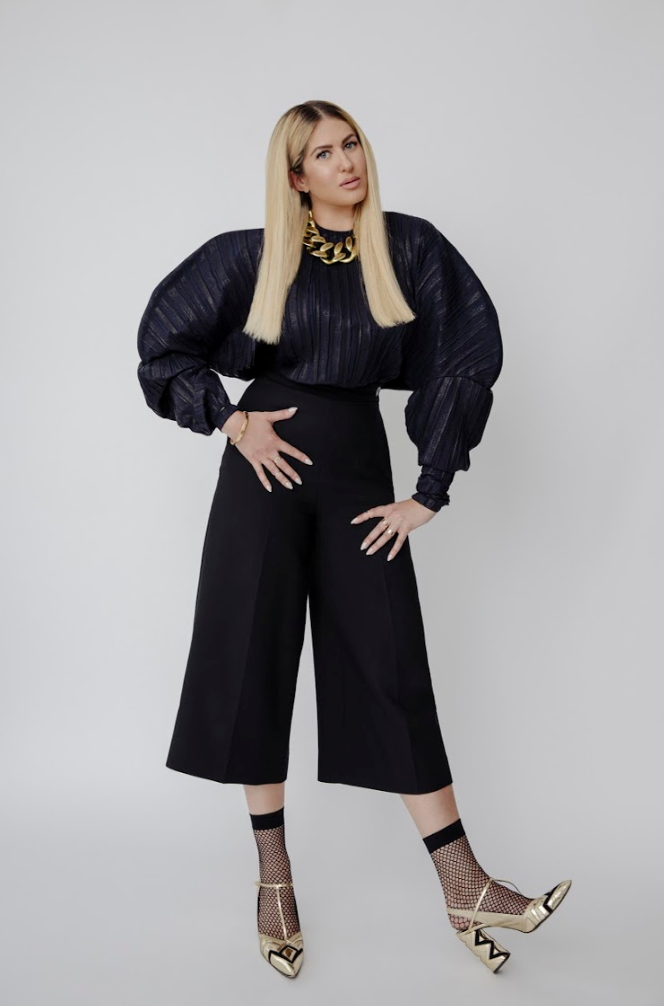 Photo credit Renata Kaveh.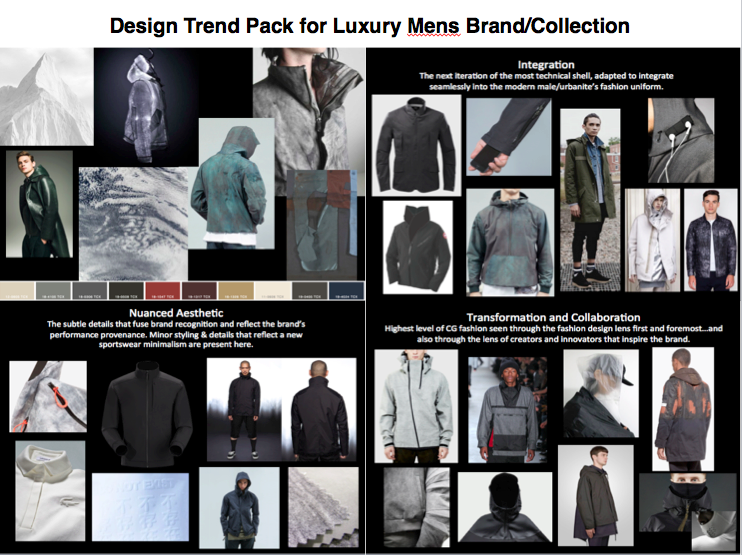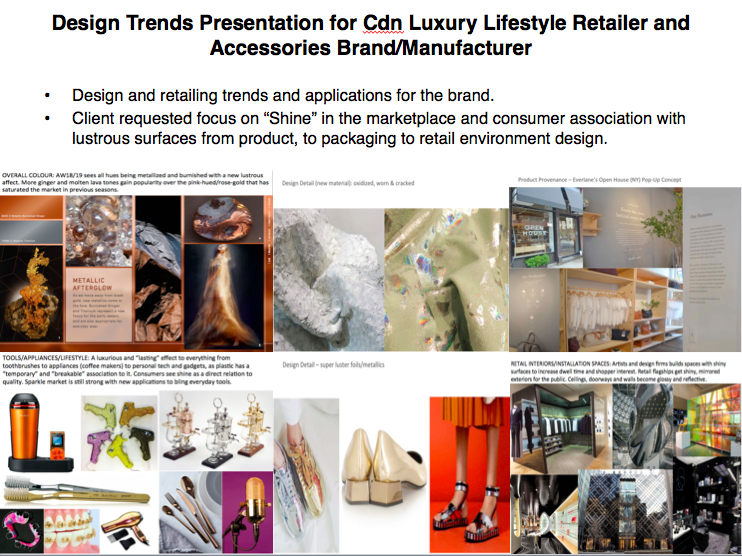 Examples of trend presentation slides.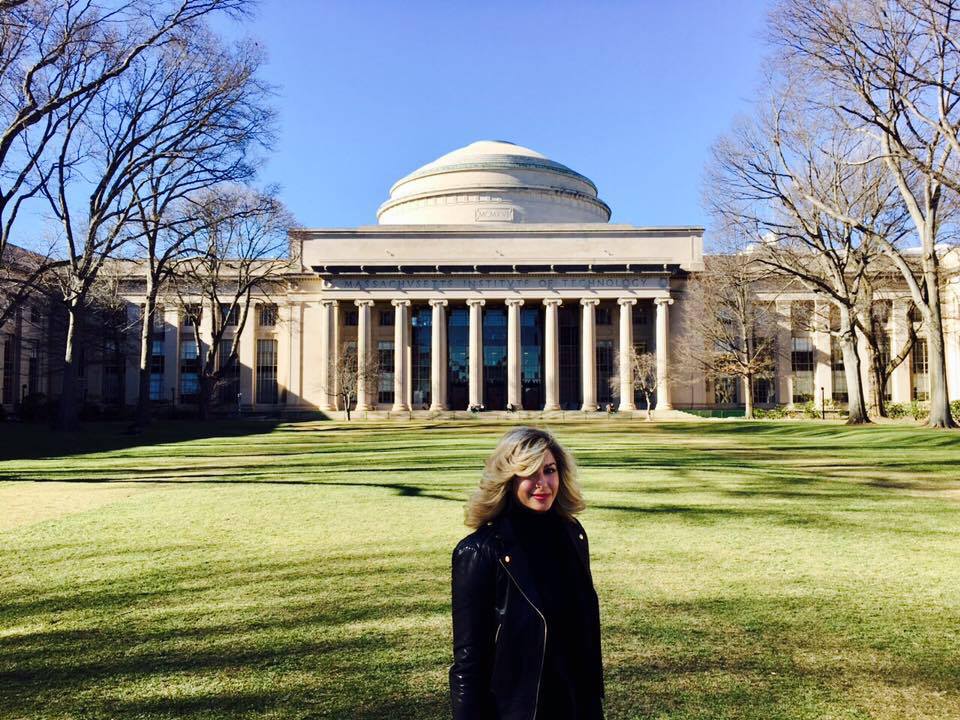 Carly at the prestigious MIT Sloan School of Management. To read an article about Carly's presentation "The Builds and Collapses of Dimensions on the Trendscape" – http://mitsloan.mit.edu